Norwegian Epic – Western Mediterranean October 2012
The best th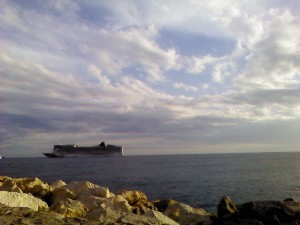 ing about this cruise is the itinerary. I loved all of the ports: Barcelona, Rome, French Riviera, and Naples. They were all wonderful. There are tips for enjoying each that are important and definitely protect your valuables, theft is high in all the ports. The thing I liked best about the Epic is the Norwegian service is always top notch, they really care about pleasing their customers and get to know you and your needs.
The entertainmen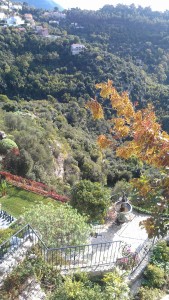 t was fantastic. I loved Blue Man Group especially and the Cirque Dreams dinner is well worth the cost, get the seating in the upper level for the best experience. All of the shows in the Epic Theater are free but you do need reservations. There was confusion about this and some people missed out on these wonderful shows because they thought there was a cost.
My biggest disappointment was the food choice. They have absolutely wonderful specialty restaurants which cost extra, but for the included meals, although the quality is good, there is not much variety for a long cruise. I am a chocolate lover and didn't find anything the whole week to satisfy that craving. Norwegian has great entry prices, but they do charge extra for a lot of things. If you want to go to the ice bar, there's a cover, to bowl, and other activities, plus the great specialty restaurants. Plus at some ports, you are not allowed to walk off of the ship and you need to either have an excursion booked or use their shuttle which they charge for. Still the overall value is very good, just be ready to pay a little extra on board to make the most of the experience.
I am a travel agent and took my mother who uses a walker, we booked a balcony cabin and we were disappointed with the size of the cabin. We needed to walk sideways around the bed to get to the couch near the b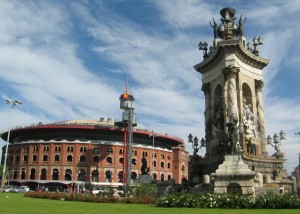 alcony and the walker was seriously in the way most of the time. If you have any mobility issues, you should get the accessible cabins for more space. Having the balcony was wonderful. I spent many serene moments sitting on the balcony watching the ocean and scenery. I can't imagine cruising any other way. I would be happy to answer any questions about any cruises you may be interested in taking.